VILLA D'AMBRE is a high-end property in Shanghai, consisting in a "collection" of five different villas.
The visual communication project included visual identity, brochure, advertising and signages.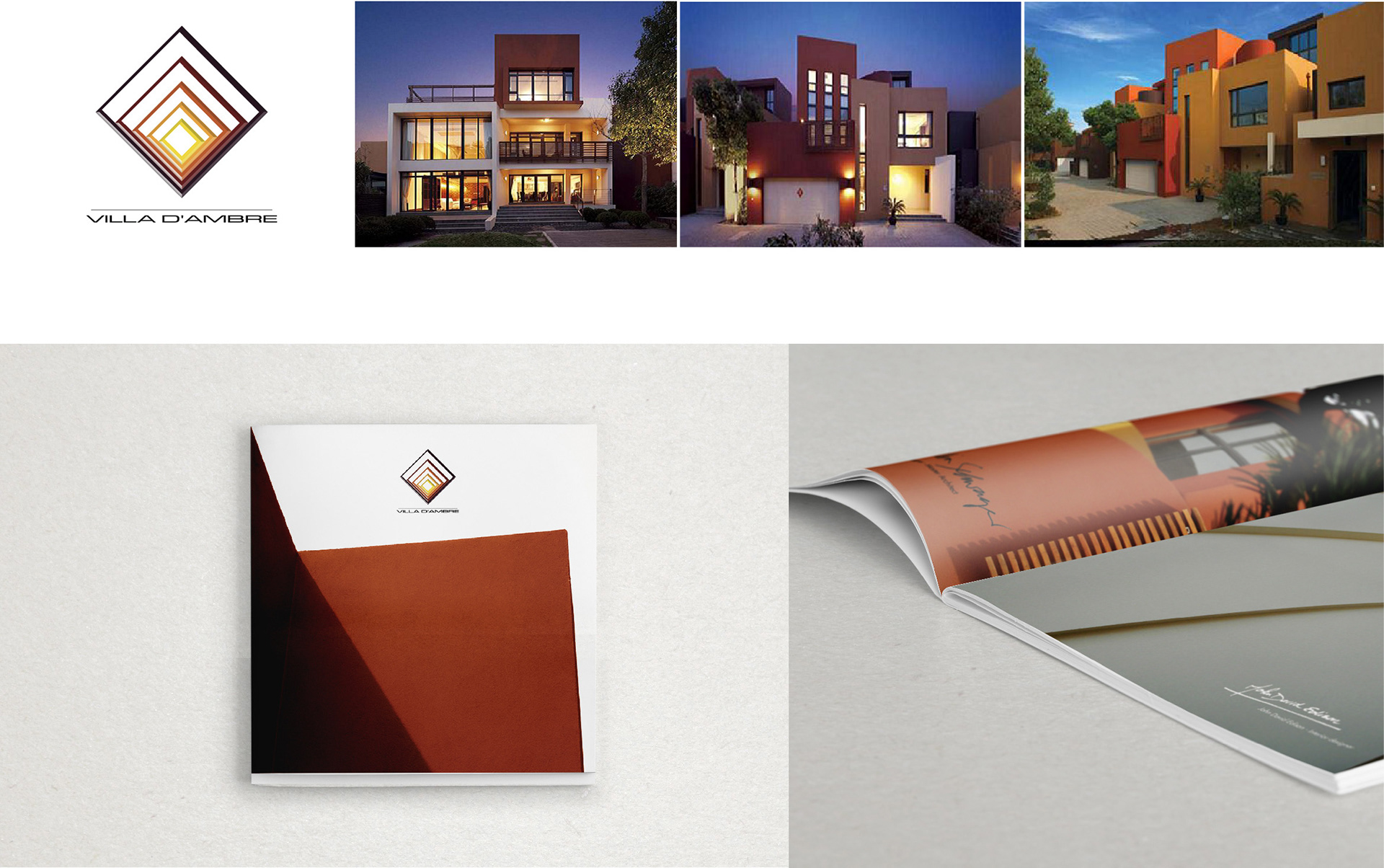 The logo is inspired by a diamond shape, concept of depth / architecture style, and the 5 units.
Colours come from amber's shades (the colours of the villas).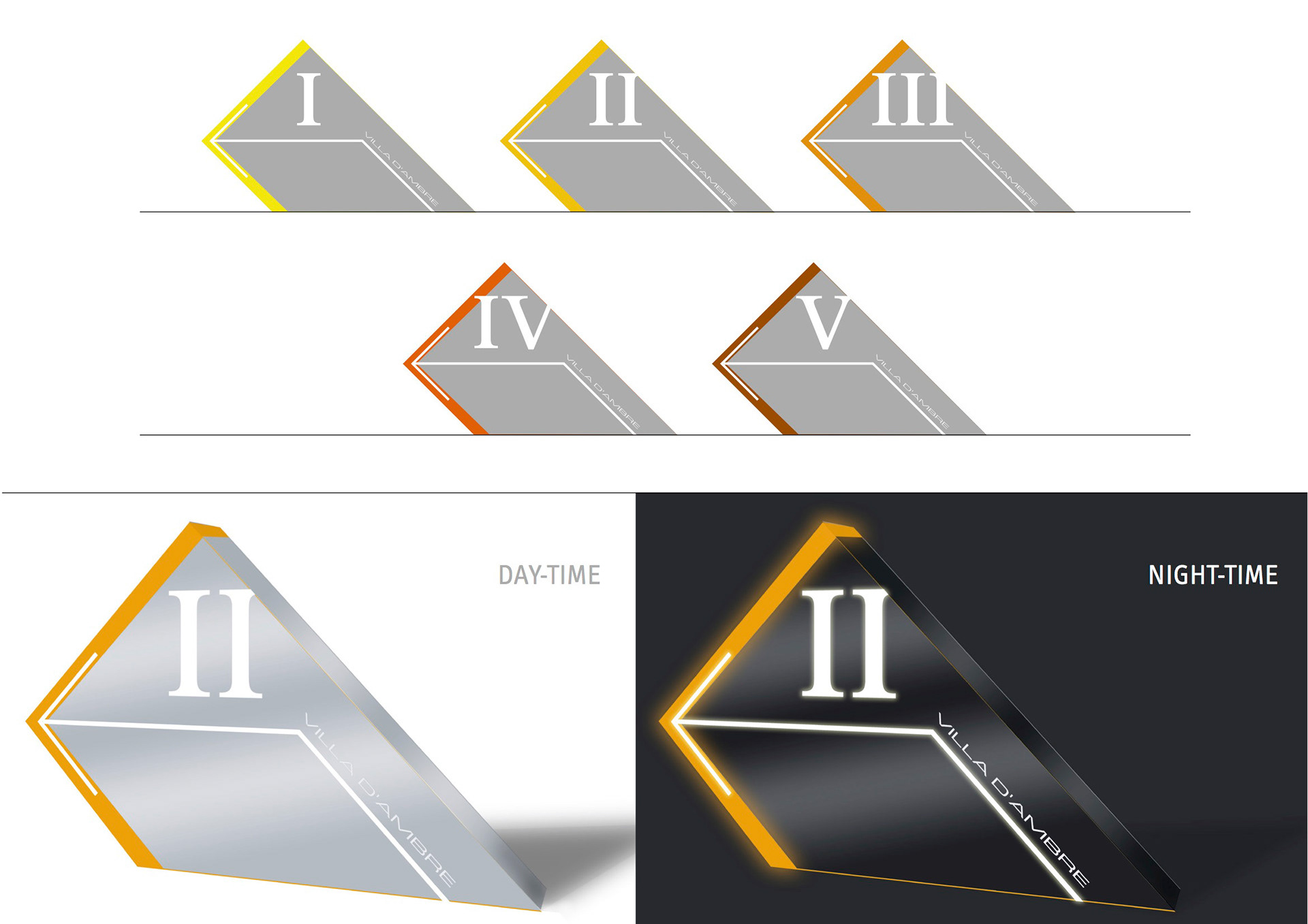 Villas' entrances indicators (lightboxes signages). Materials: aluminium, acrylic.