STUDIO LEGALE ZAGNI is a boutique lawyers' firm based in Mantua and Milan.
The request was to design a full VI: formal, sleek, contemporary, elegant and far away from the classic "heraldic" italian competitor's firms.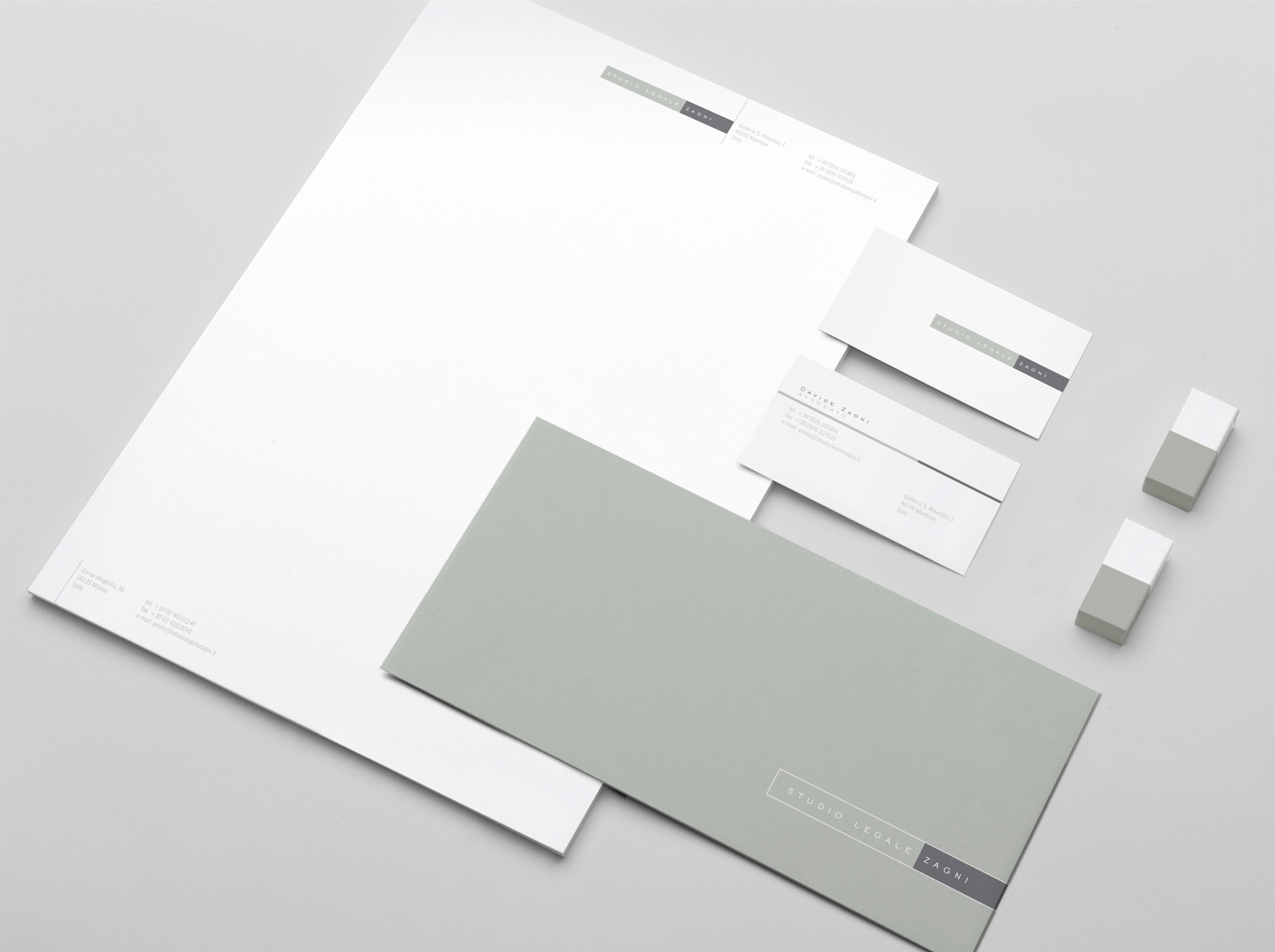 For this project I "borrowed" the language of architects' firms together with a neutral duo-tone palette of colours and minimalistic graphics.