Star River. A 17/18 century european architecture inspired property, placed in a gorgeous park in Shanghai province.
A very exclusive community, like the principality of Monaco (Montecarlo).

The logo is inspired by the heraldic symbols of ancient, noble families / states, but with a more contemporary twist.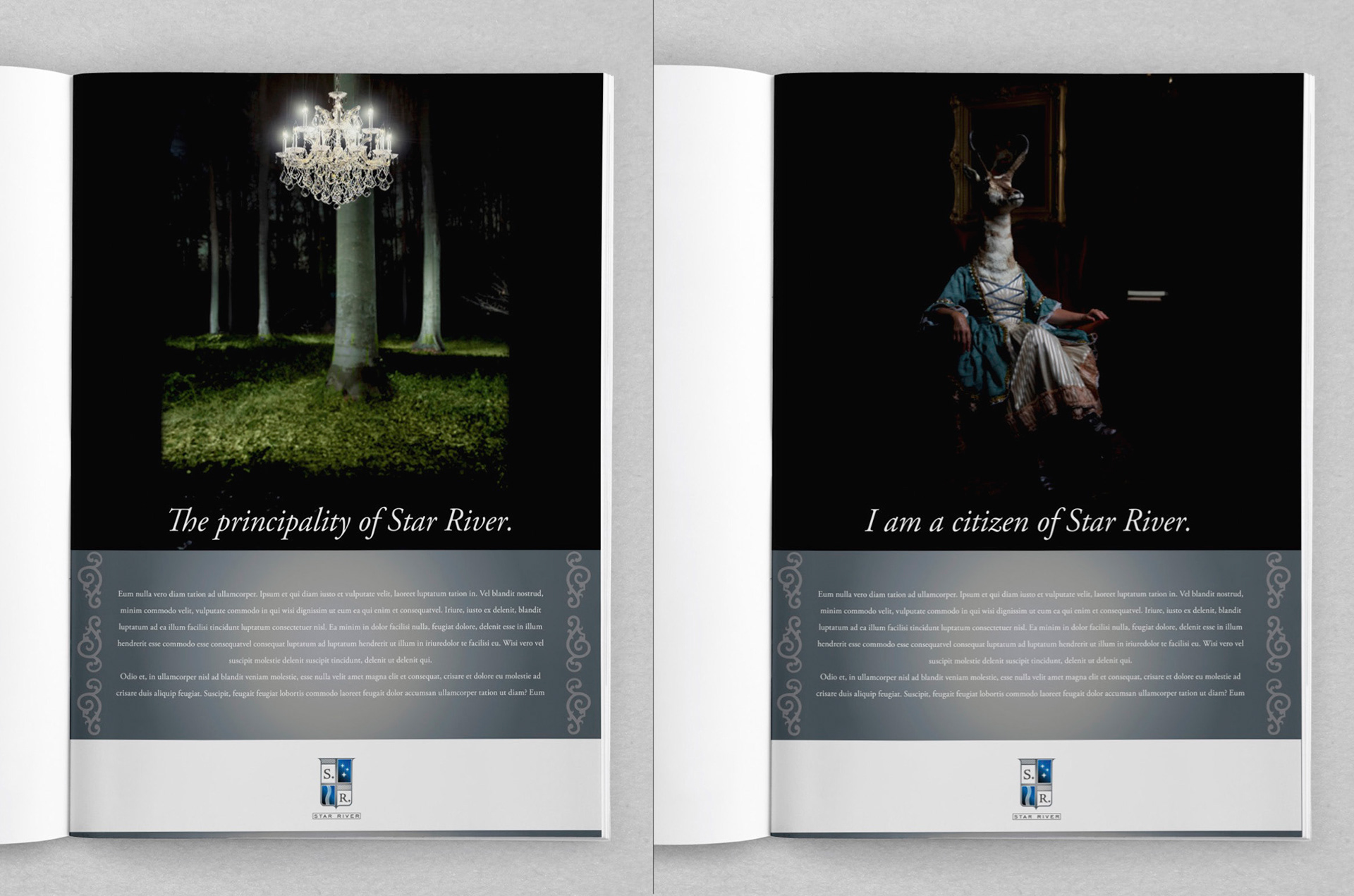 Advertising: The 3 elements of the project (landscape, architecture, elite community) are mixed together using a surreal language, creating a dreaming, evocative image.

A young woman is walking in a park during the night... discovering baroque furnitures around....animals....... 
people and things... in a dreaming/ surreal situation... until she find her way out from the park... and she sees... Star River.