The object here was to develop color and graphic design applied on the new collection of skies.
The collection consisted of different skies, each one designed for a specific target market.

For this project I decided to limit myself on two elements:
the shape of the ski and a super-graphic application of the Rossignol logo.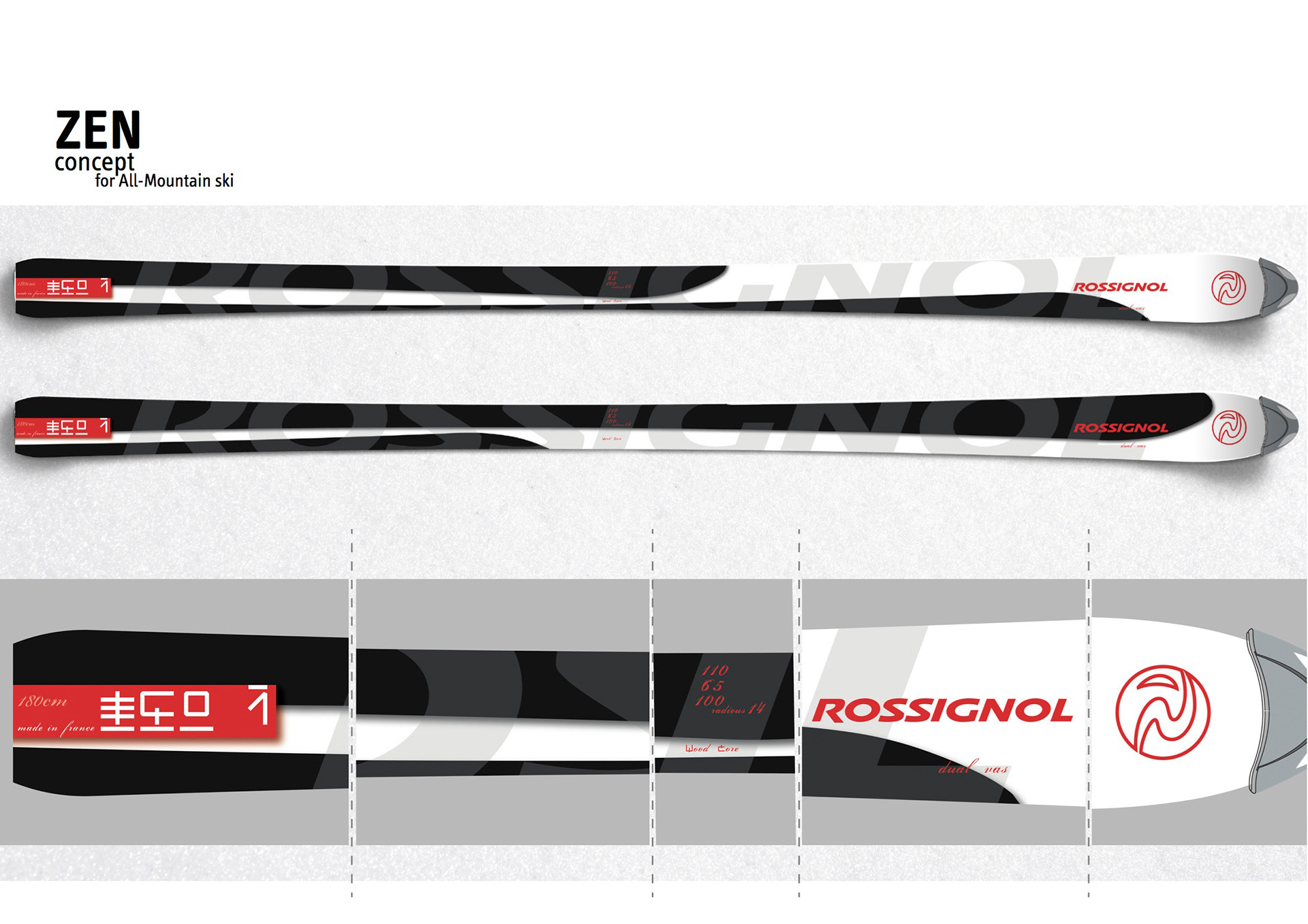 EGO1 is the All-Mountain ski model. The All-Mountain is a multipurpose ski with a performing edge. Technologically, It is inspired by the racing series previous models, but it's targeted as high-end ski for the prosumer market. The closest analogy would be a Mercedes SUV: more a luxury car than a real sport performer.


ZEN is an asian inspired concept, based on a fluid movement of the ski profile which is moving in-and-out the actual ski shape, a reminiscence of the ying-yang symbol. The logo of the name is inspired by korean/japanese typography; the rest of the texts by brush strokes. The name is also contained in a Prada-like red label. It's an asymmetrical design.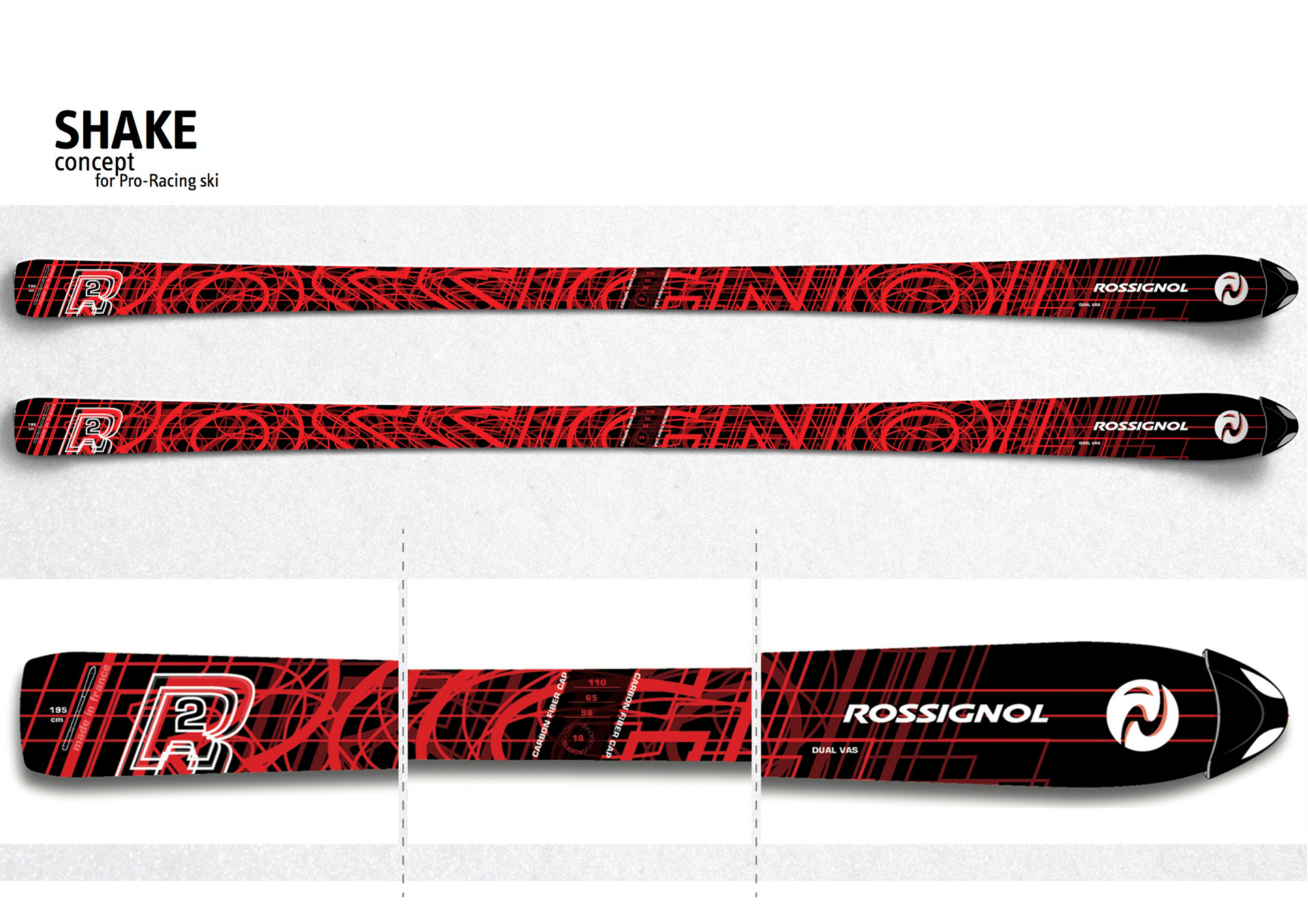 R2 is the racing ski by Rossignol. It's designed for pure performance and it's targeted to professionals. 

SHAKE is based on the concept of speed.The super-graphic logo is mutliplied and treated with different thicknesses and depths simulating a high-speed vibration. Typography is technical, while the colour scheme is race-inspired.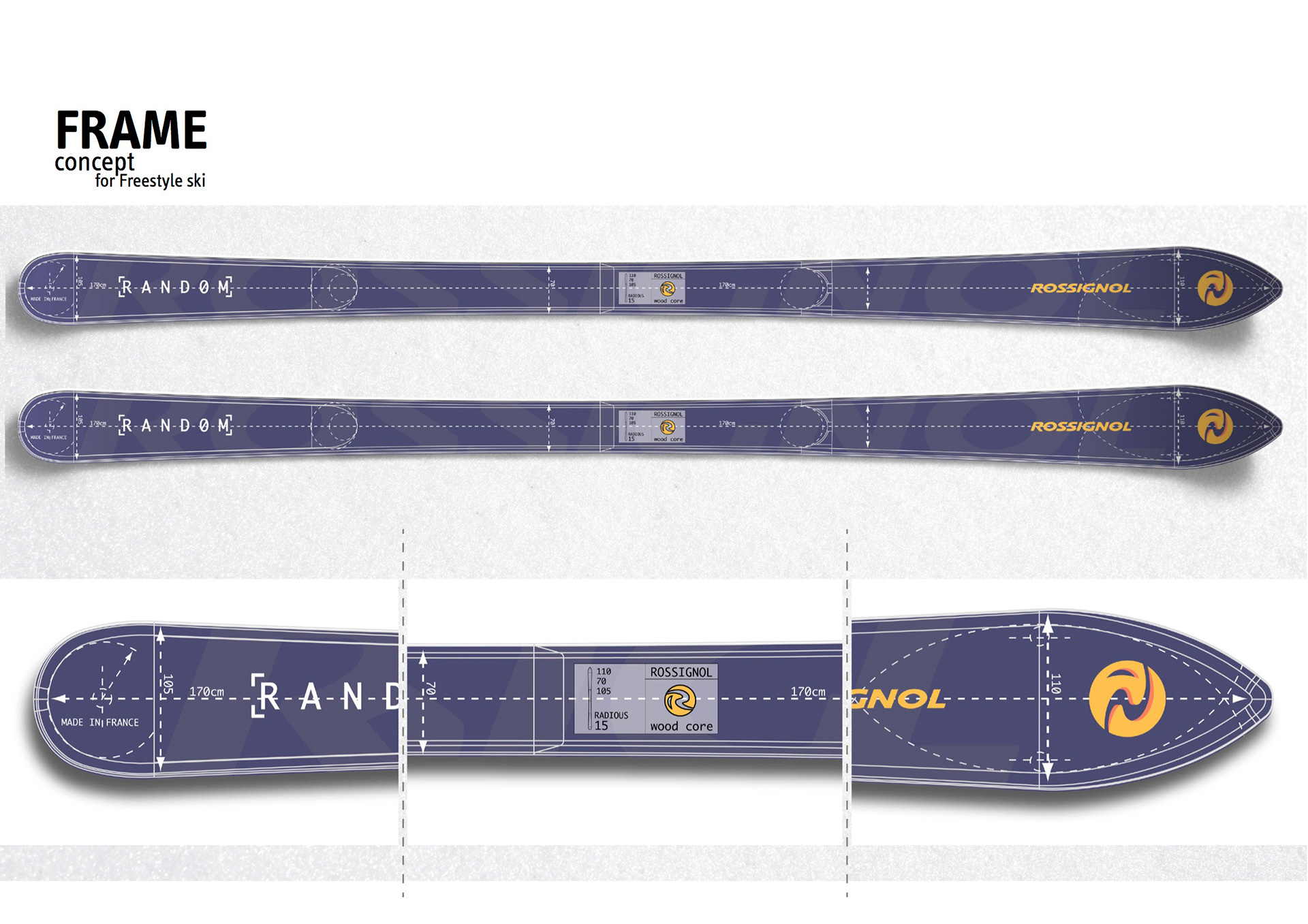 RANDOM is the freestyle/freeride ski of Rossignol collection. It's targeted to a more adventurous, younger, snowboard/skateboard kind of crowd.

FRAME is basically a fake blueprint of the ski. With this technique I was able to highlight the technical measurements directly on the reference points. Aesthetically it also reminds of bluejeans. A Low-Fi / CAD-like typography completes the project.