Le Maschere (the Masks) is an Italian theatre company based in Shanghai, which promotes the Italian culture in China, by performing the "classics" of Italian theatre. Since 2013 I'm in charge of their visual communication, including posters, leaflets, and promotional materials.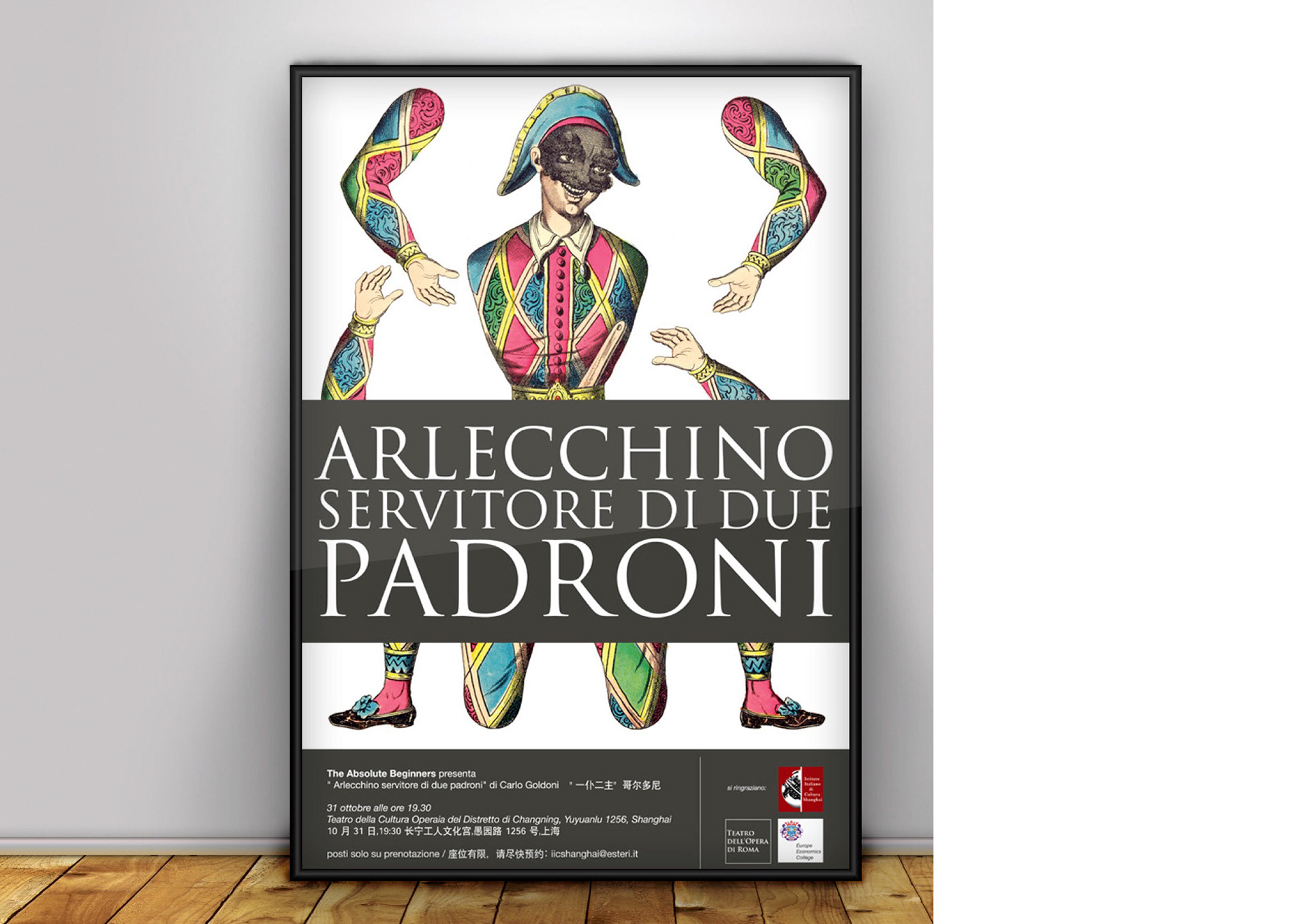 Servant of Two Masters (Italian: Servitore di due padroni) is a comedy by the Italian playwright Carlo Goldoni written in 1743. The characters of the play are taken from the Italian Renaissance theatre style "Commedia dell'arte". The exceptionally quirky and comical Truffaldino (Arlecchino), is the central figure of this play, who runs around Venice trying to fill the orders of two masters.

Concept
: The primary aspect of Arlecchino is his physical mobility on stage; typography is congruous with the Renaissance period.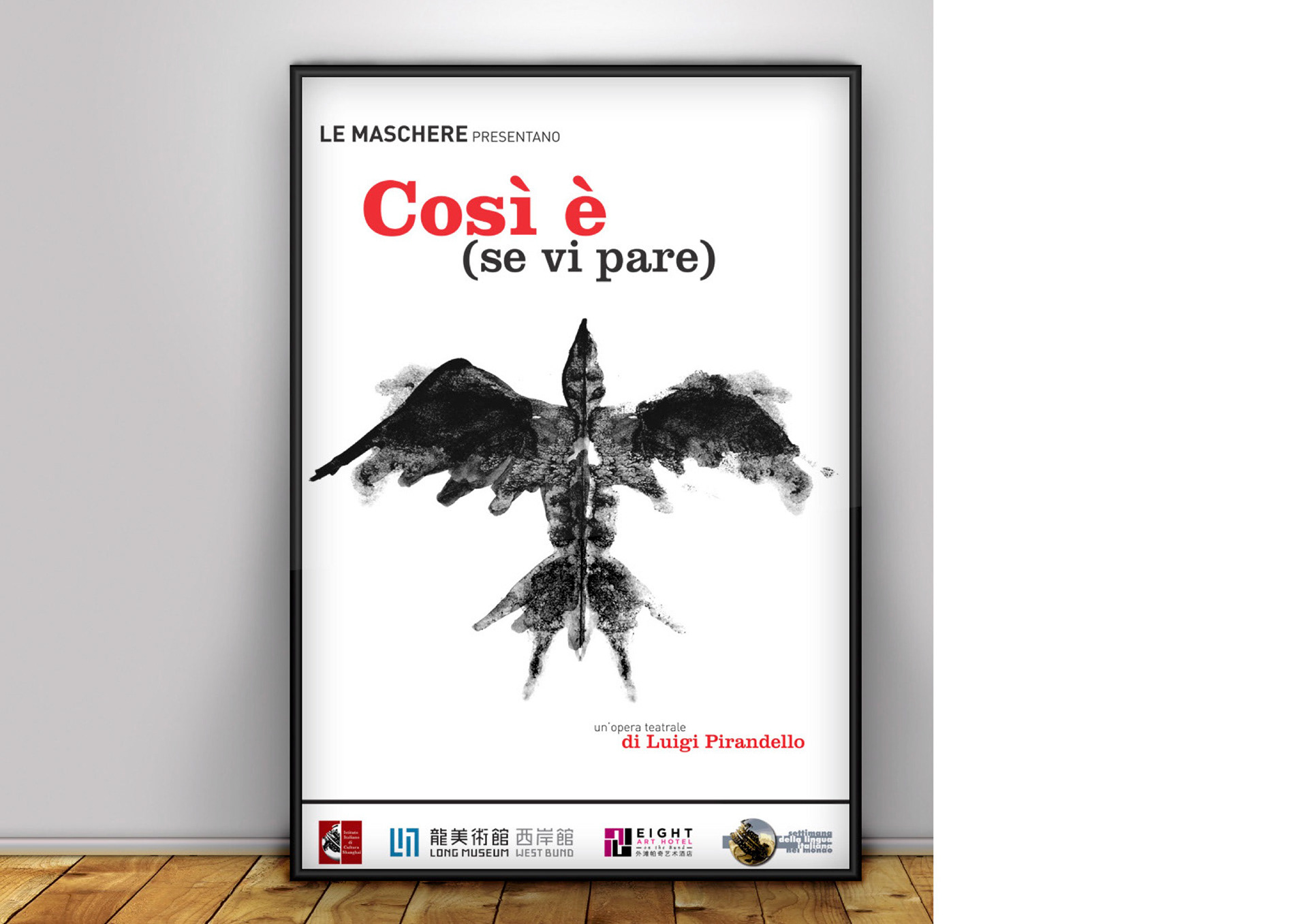 Right You Are (If You Think So) - Italian: Cosi' e' (se vi pare),- is an Italian drama by Luigi Pirandello.
It premiered 18 June 1917 in Milan. The theme is conflicting versions of the truth told by the main characters, each of whom claims the other is insane.

Concept
: since the key aspect of the play is the subjective perception of truth, I used the idea of the Rorschach inkblot test which was created in the same historical period as the play.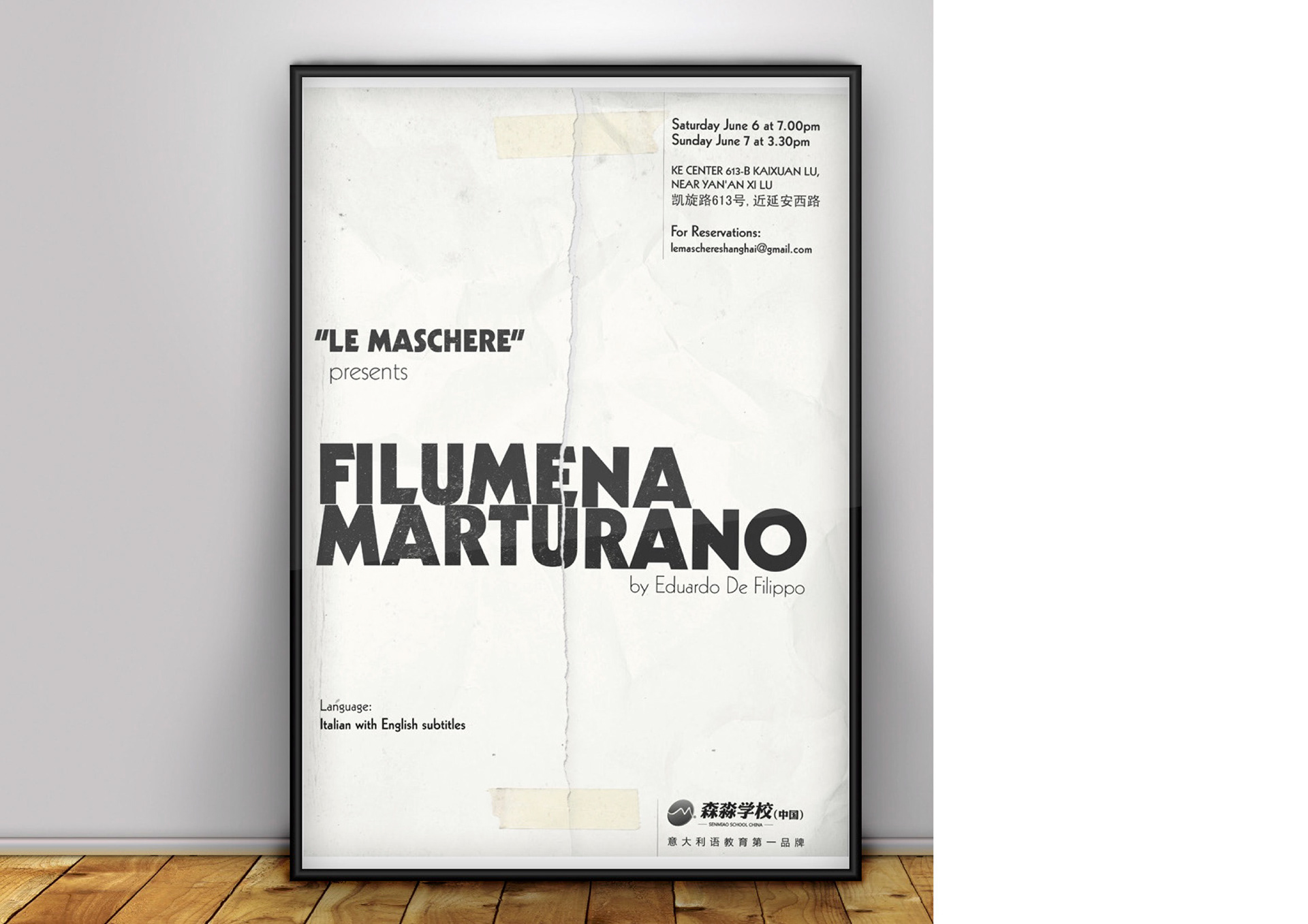 Filumena Marturano is a play written in 1946 by Italian playwright and philosopher E. De Filippo.
The curtain opens on Domenico Soriano, a wealthy Neapolitan shop-keeper who is raging against Filumena, a former prostitute.
They lived together for 26 years as husband and wife (but with him frequently having trysts with other women) and she has tricked him, pretending to be near death, and convincing him to marry her in extremis.

Concept
: The play is about the efforts of Filumena, a "broken" woman, to reach a "normal" life, keeping a family together. Typography is inspired by post - II world war era.