GUOSON CENTRE Beijing is a multifunctional, business oriented hub (airport check-in, offices, 5stars hotel, service apartments, hi-end shopping mall, super-fast internet everywhere). Everything is there, well connected and with international standards.

As part of the all B2B communication strategy and design of this project, I also defined the brochure.
The airport check-in is a key feature and I decided to play with that on the cover. The fast connection (between city and airport, between different features of the hub) is also another key element of the project: I used light trails to enhance that aspect.

"Beijing is now" is a declaration: finally, Beijing too, ha
s a hub up to the standard of other international cities.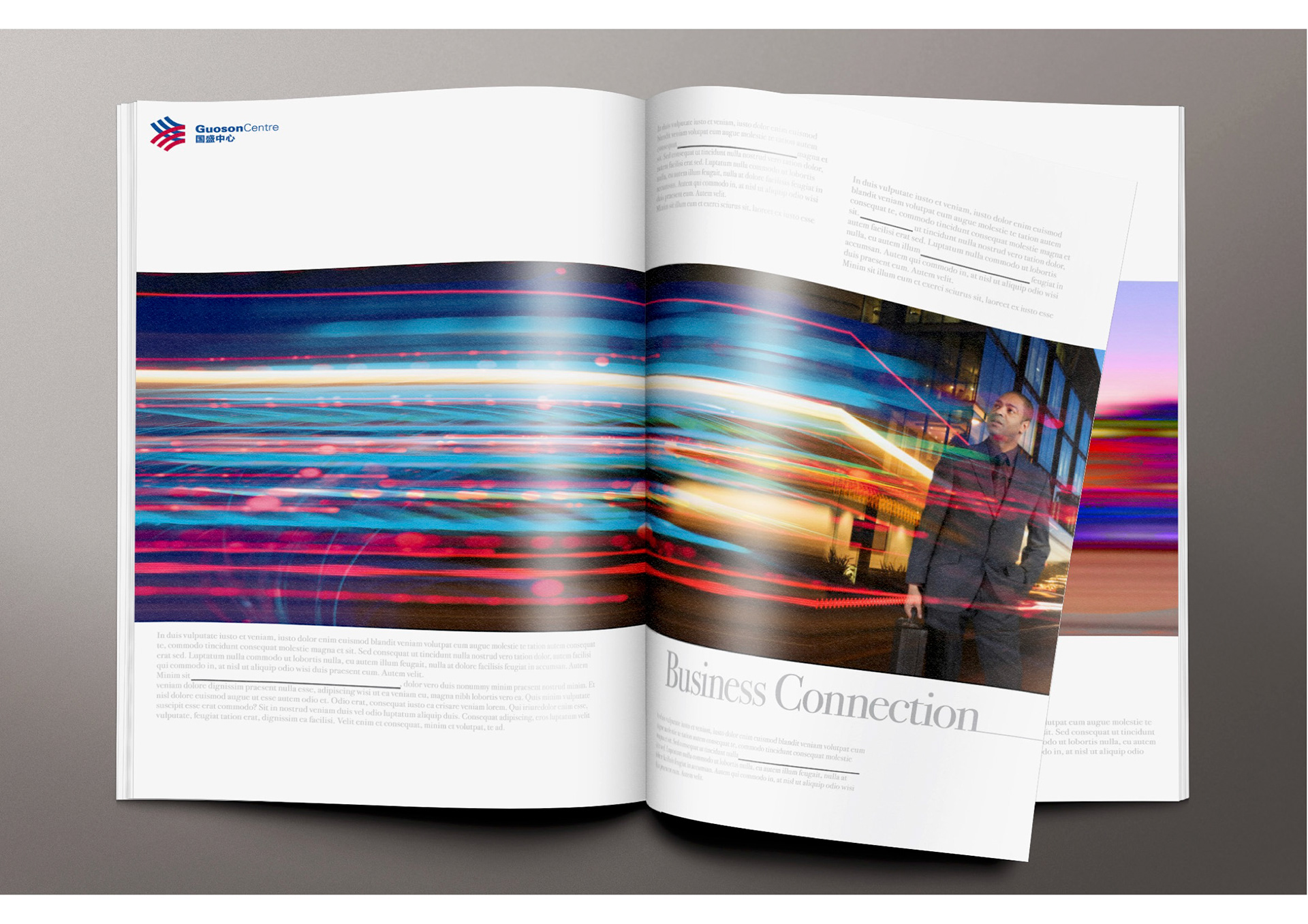 Guoson Centre have garnered the Asia Pacific International Property Awards in association with Bloomberg Television 2010 for respectively, the "Best Mixed Use Development China", the "Best Mixed Use Development Asia Pacific" and also the "Best International Mixed-use Development".