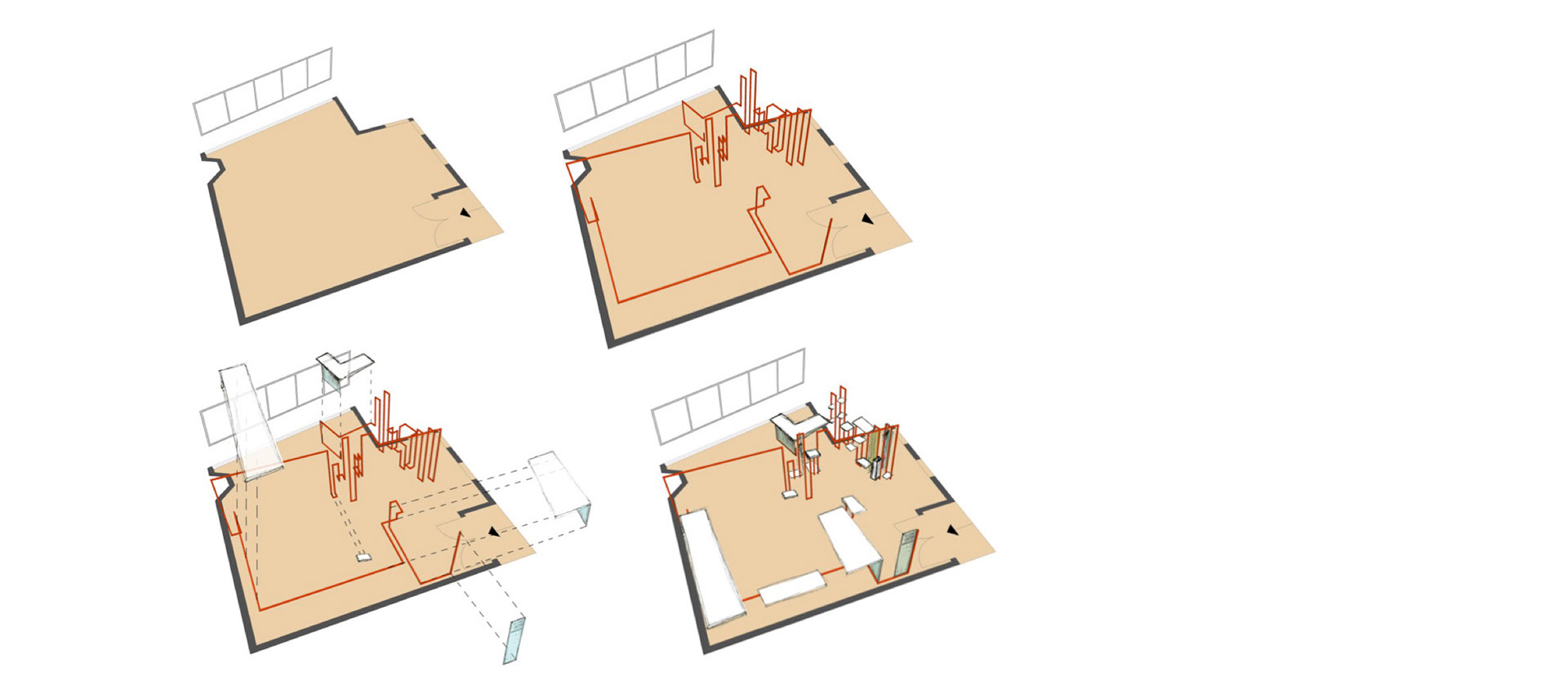 FIVE Business Consulting is a trading / consulting agency for baby shoes and accessories.

As extension of the VI I designed for them, I also took care of the interior design of the office; a playful, single line moves into a tridimensional space: it divides the different areas and, at the same time, It's the main structure for the functional furniture.

Colours are coherent with the visual identity.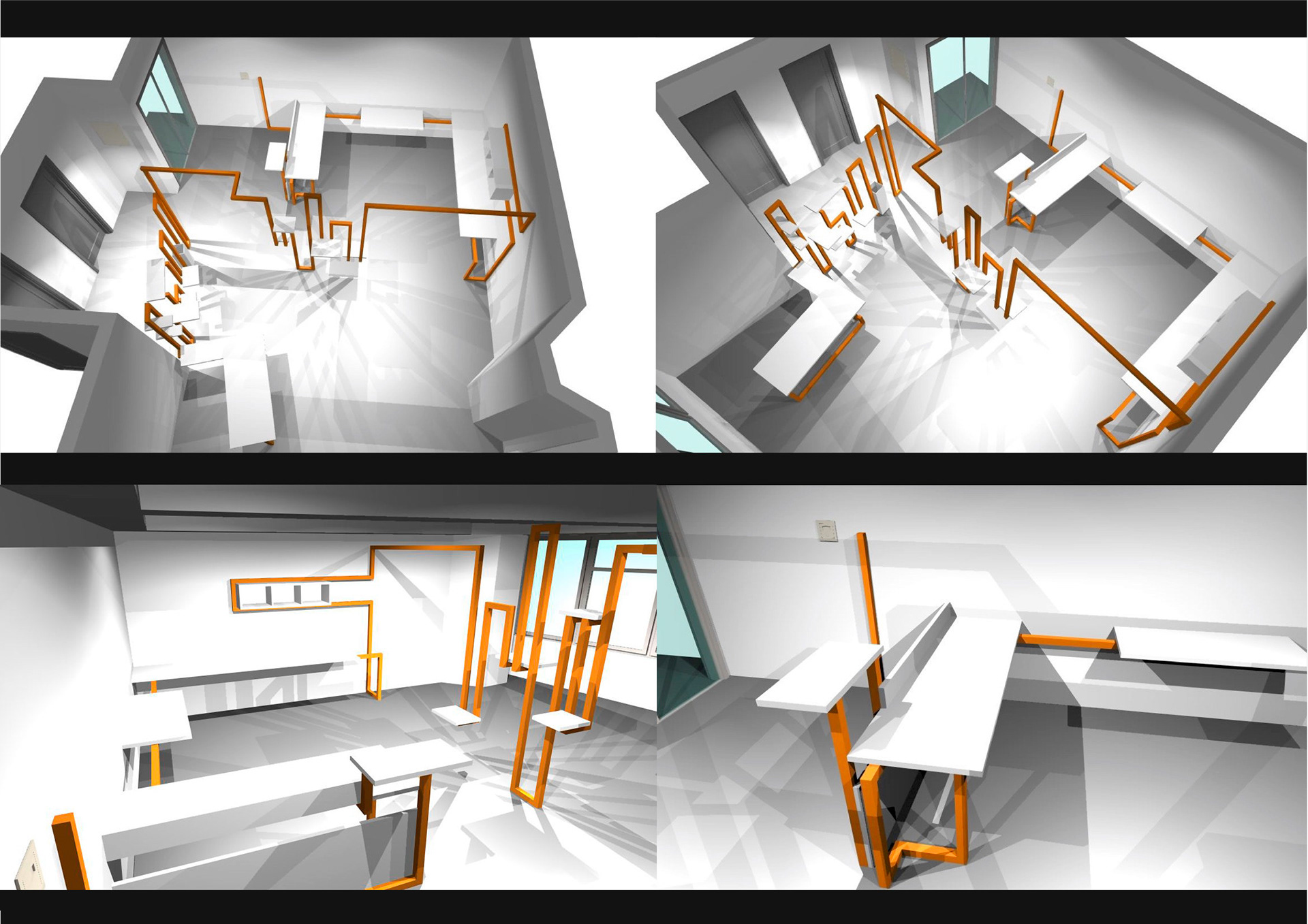 Extracted from the visual identity: