Covanta is a large global corporation that provides a variety of waste-management and incineration services. Annually, Covanta's Energy-from-Waste (EFW) facilities, also known as waste-to-energy plants, burn approximately 20 million tons of waste from municipalities and businesses, while also generating sufficient electricity to power one million homes. Covanta recycles approximately 500,000 tons of metal each year. Through a large network of treatment and recycling facilities, the firm also provides industrial material manage- ment services to companies in various industries.
I developed the visual language and design of their B2B bilingual brochure for China ans USA markets.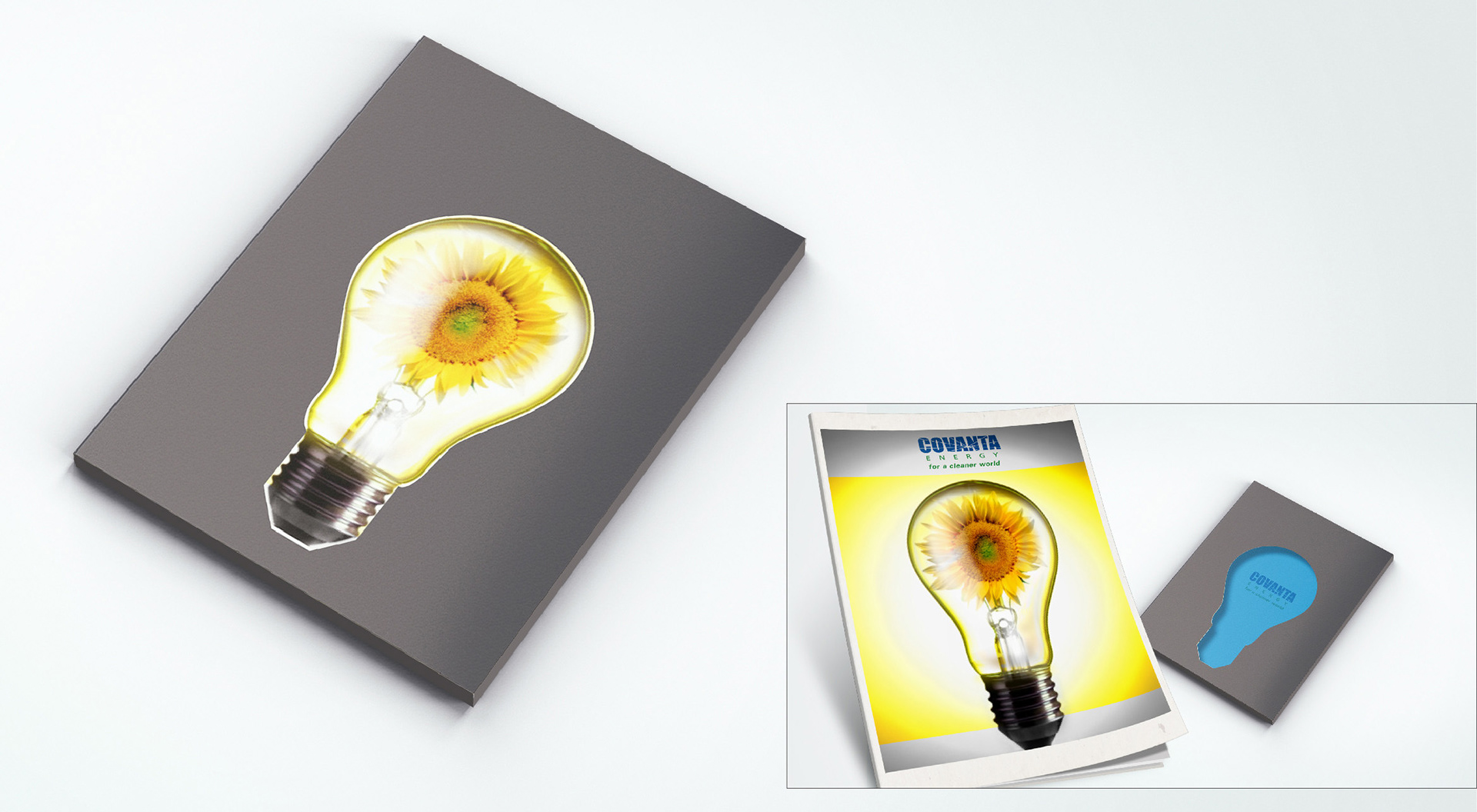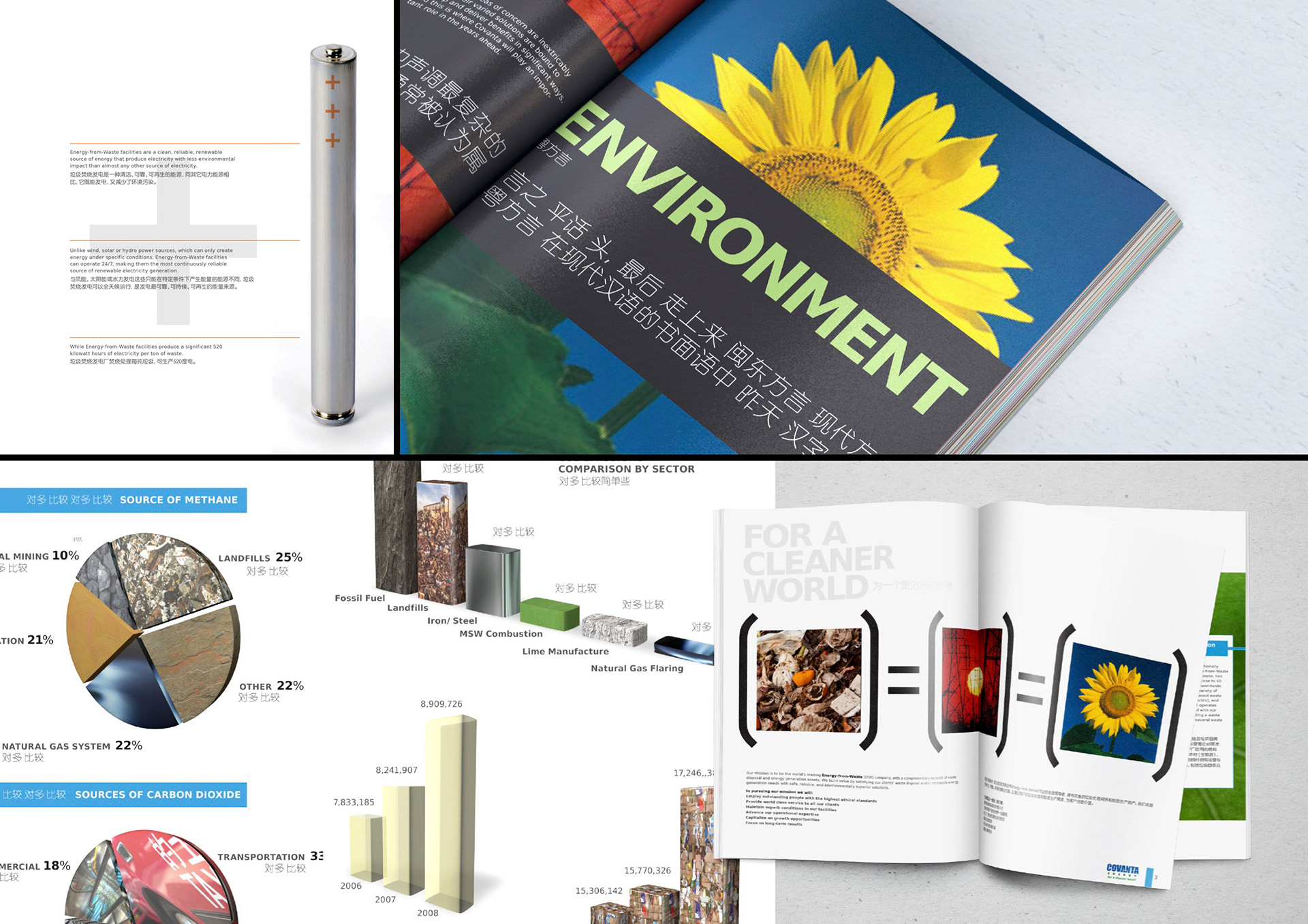 The "material" infographics used in the brochure.​​​​​​​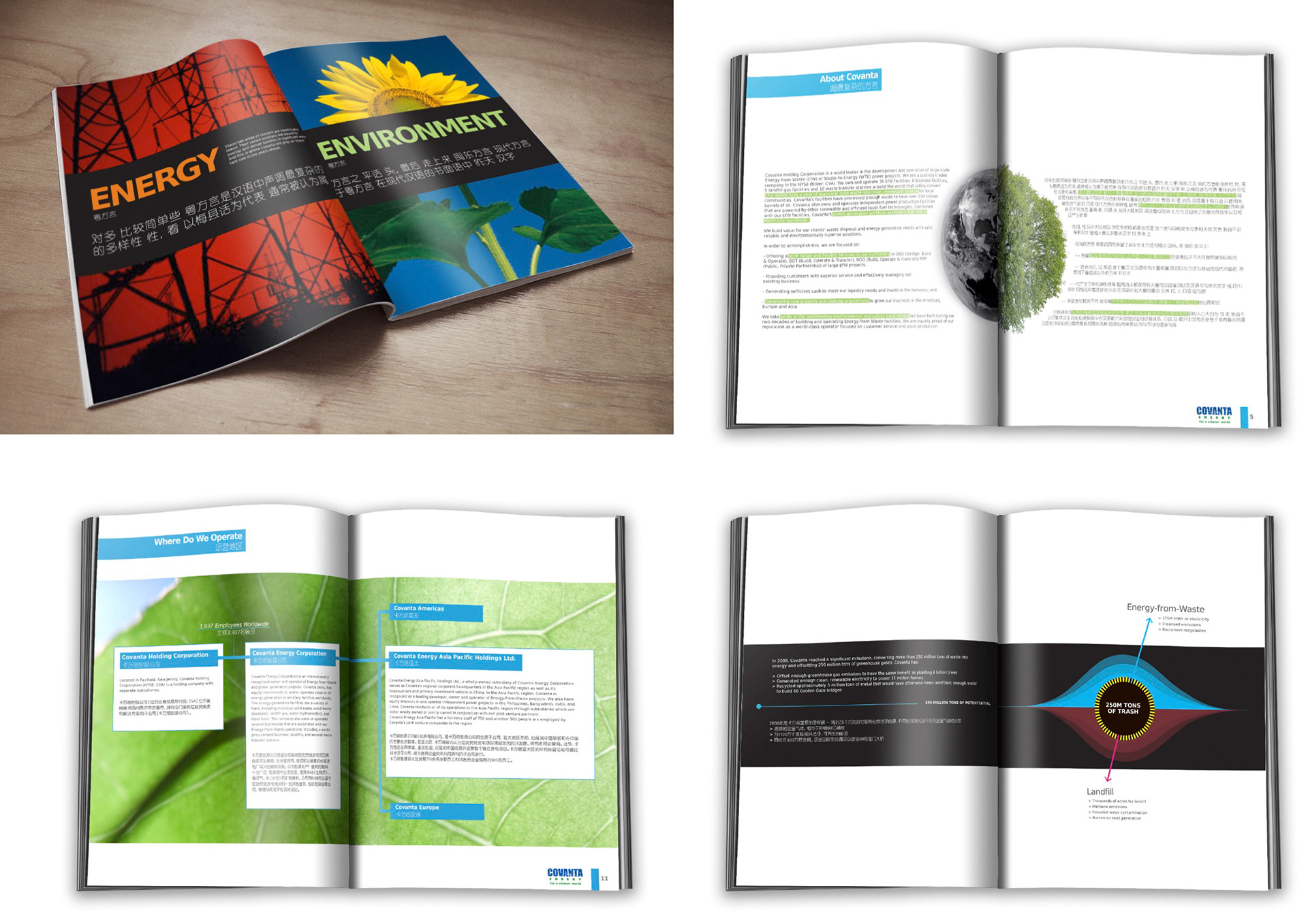 Printed on recycled paper using environmentally friendly inks.