Jesse Oona Nickerson is an american architect/artist based in Seattle.
She asked me to design a catalogue of her photographs and poems.


Blue is the color: Art Catalogue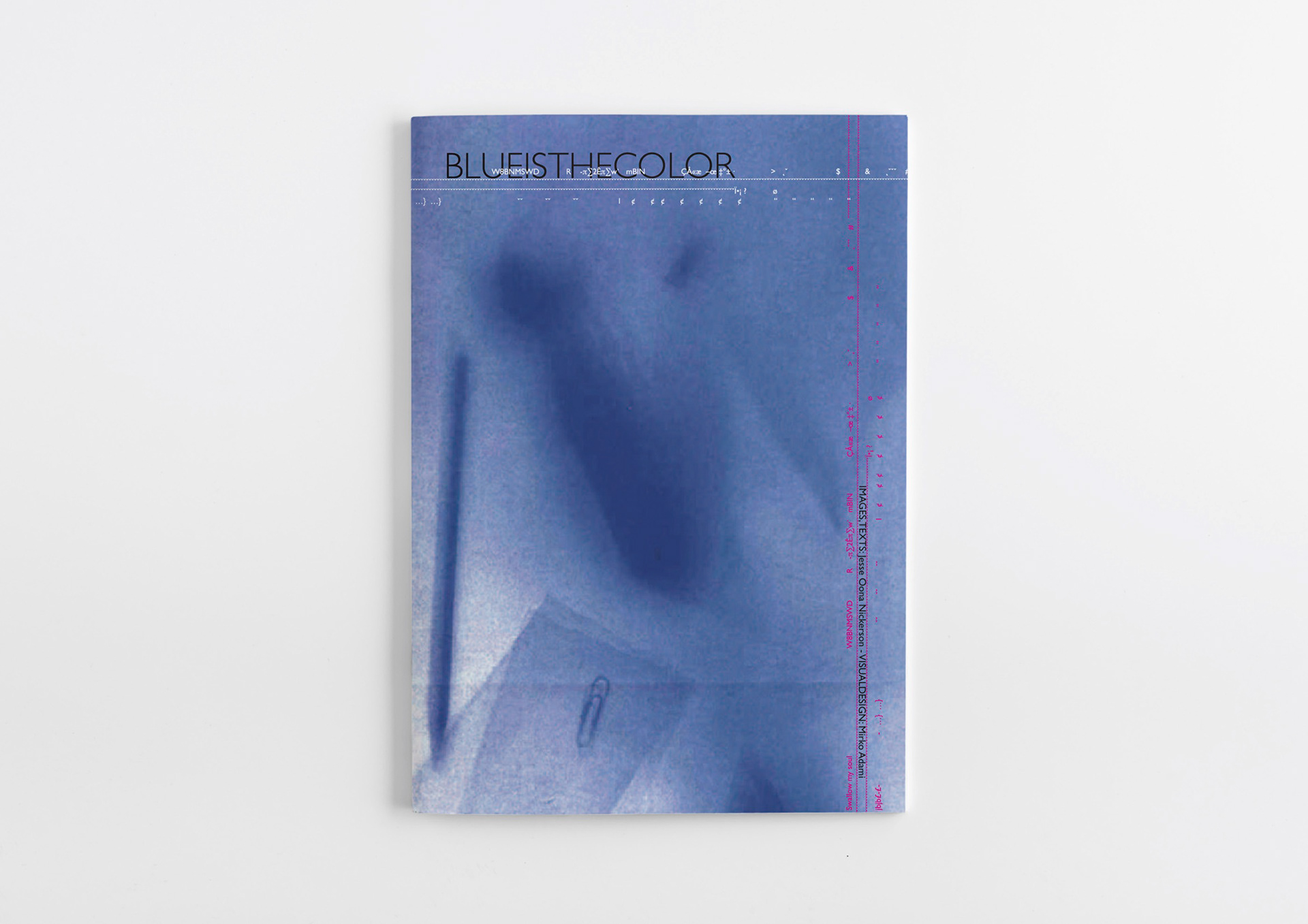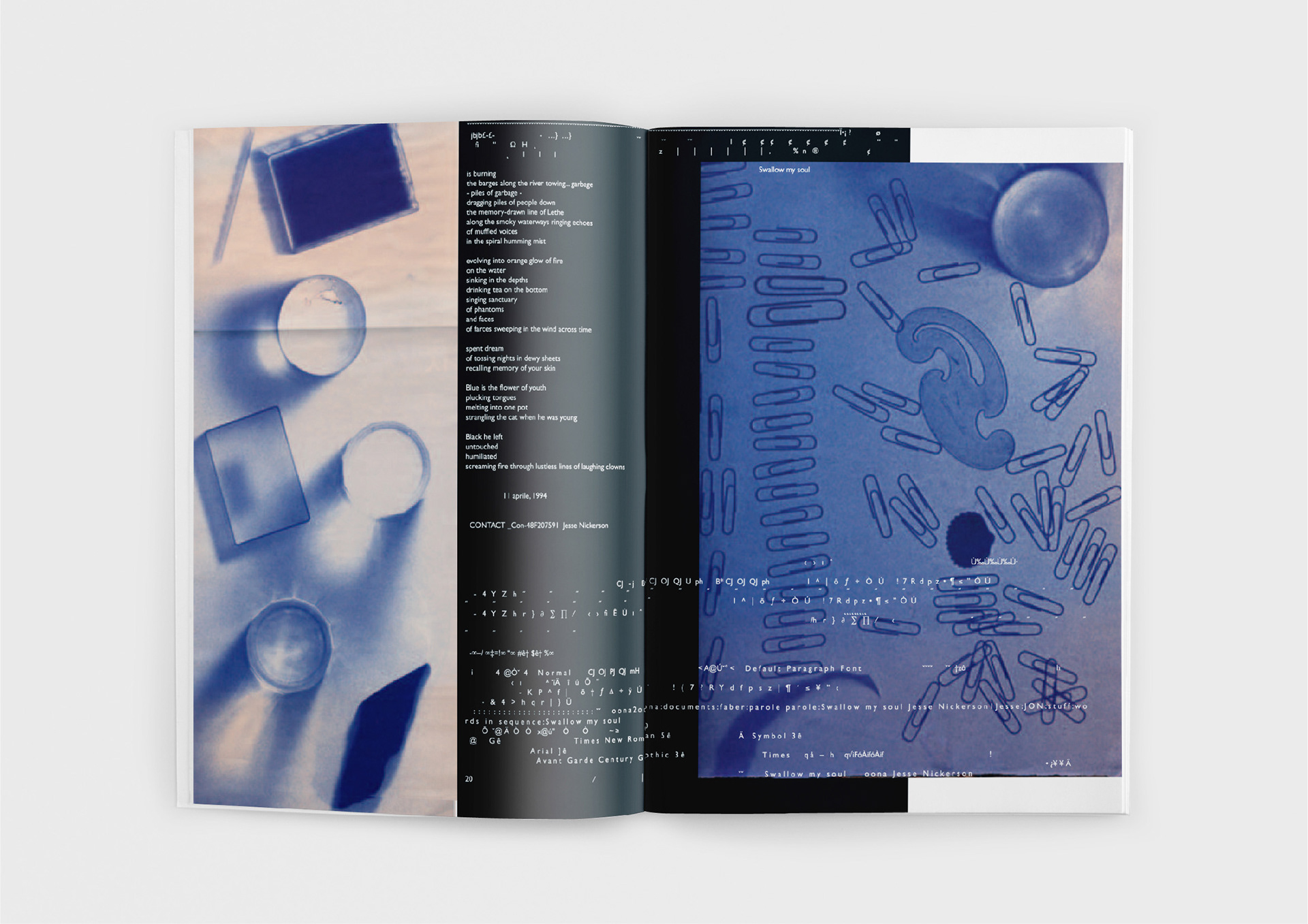 When I opened the text documents, some of the files were corrupted, resulting in lists of ASCII characters. I liked the accident and then decided to use them as graphic elements.